Products & Services
UGRESHA-BALANCE Control Valve
Pressure balance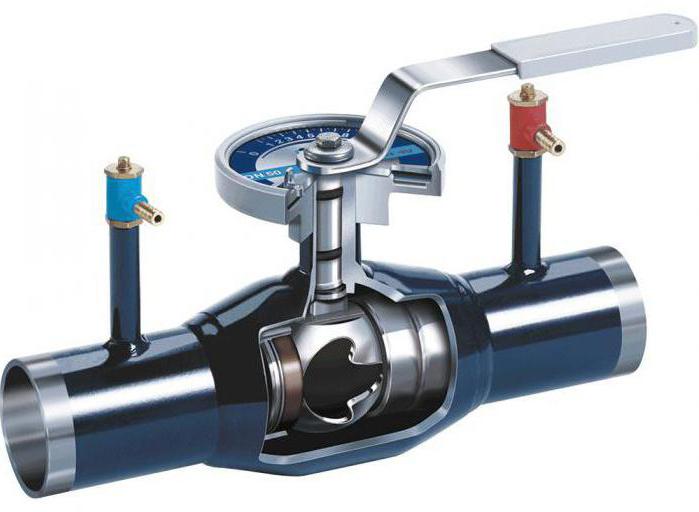 Download catalog
Технические характеристики:
t⁰C working environment: up to +200⁰С
Climatic execution: U1, UHL1M
Leakage class: "A" according to GOST 9544-2015
Working medium: hot and cold water, compressed air, oil products
Control standard bore ball valve UGRESHA-BALANCE DN 15 – DN 200, PN 10, 16, 25, 40.
The principle of operation of the UGRESHA-BALANCE control ball valve allows to leave the ball in an intermediate position without damaging the shut-off element and the seats while maintaining tightness in the shut-off position. The flow capacity depends on the profile of the hole in the ball and the angle of rotation of the handle or gearbox.
| | |
| --- | --- |
| Design* | fully welded, control |
| Nominal pressure | 1,0 1,6 2,5 4,0 MPa |
| Pipe connection | welded, flanged |
| Medium direction | one-directional |
| Control | lever, gear |
*as requested, a control valve can be manufactured with the metering nipples
| Part | Material |
| --- | --- |
| Body, closure | steel 20 / steel 09Г2С |
| Seat | fluorine plastic Ф4К20 |
| Stem | steel 20Х13 |
| Сup lockwasher | spring steel |
| Branch pipe | steel 20 / steel 09Г2С |
| Sealing ring | fluorosiloxane elastomer |
| Ball | stainless steel |
Linear sizes
DN*
L
H
D
D1
D2
S
B
DN15
210±3,0
95
10
21,3
33
3,00
135
DN20
230±3,0
98
15
27
42
3,50
160
DN25
230±3,0
102
20
33,7
48
3,50
160
DN25
230±3,0
102
20
33,7
48
3,50
160
DN32
230±3,0
115
25
42,4
60
4,00
185
DN40
230±3,0
120
32
48,3
76
4,00
185
DN50
260±3,0
110
40
57
89
4,00
230
DN65
300±3,0
130
50
76,1
108
4,50
290
DN80
300±3,0
150
65
89
127
5,00
300
DN100
325±3,0
170
80
108
159
5,00
400
* Valves over DN100 on request
Table of Diameters
| | | | | | | | | |
| --- | --- | --- | --- | --- | --- | --- | --- | --- |
| | DN 15;20 | DN 25 | DN32 | DN40 | DN50 | DN65 | DN80 | DN100 |
| 1 | 0,14 | 0,60 | 0,58 | 0,89 | 1,86 | 3,72 | 5,05 | 9,57 |
| 2 | 0,19 | 1,00 | 1,11 | 1,97 | 3,60 | 6,33 | 9,75 | 16,61 |
| 3 | 0,59 | 1,70 | 2,01 | 3,77 | 6,13 | 11,06 | 18,35 | 28,05 |
| 4 | 1,03 | 2,57 | 2,96 | 5,09 | 8,80 | 14,96 | 24,55 | 37,10 |
| 5 | 1,70 | 4,11 | 4,69 | 8,19 | 13,47 | 22,84 | 37,74 | 85,70 |
| 6 | 3,30 | 7,73 | 8,78 | 14,73 | 24,13 | 43,31 | 66,82 | 104,56 |
| 7 | 6,15 | 12,72 | 13,81 | 23,38 | 37,60 | 64,26 | 101,86 | 170,91 |
| 8 | 10,23 | 21,38 | 23,18 | 40,56 | 62,08 | 105,12 | 173,82 | 314,54 |
| 9 | 14,40 | 31,26 | 32,47 | 55,77 | 84,50 | 151,21 | 266,84 | 533,68 |